DISCLOSURE: This post may contain affiliate links, meaning when you click the links and make a purchase, we receive a commission.
Cold season, polluted air, or increase of allergens in some areas are some of the most common lethal situations for sensitive people. Vogmask and Cambridge Mask are two widely advertized and used dust masks. But if you are looking for more options, here are some other alternatives that are worth trying.
All of the below mentioned face masks offer superb quality, comfort and on top of it look amazing.
Best Alternatives For Vogmask And Cambridge Mask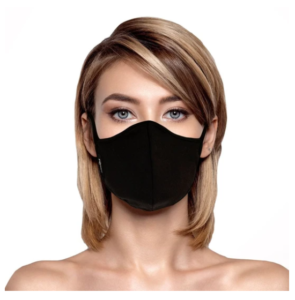 A perfect quality face mask must feel soft on the skin, gives ease of breathability, and prevent you from airborne germs. And this ultra-soft face mask by MasQD checks all these must-have requirements.
You can wash it after a couple of uses and it will be clean as new. Moreover, the mask has a filter pocket where you can place a PM2.5 Filter. It is made with 100% cotton that ensures breathability at any temperature. Plus, adjustable nose wire is a blessing for eyeglasses wearers.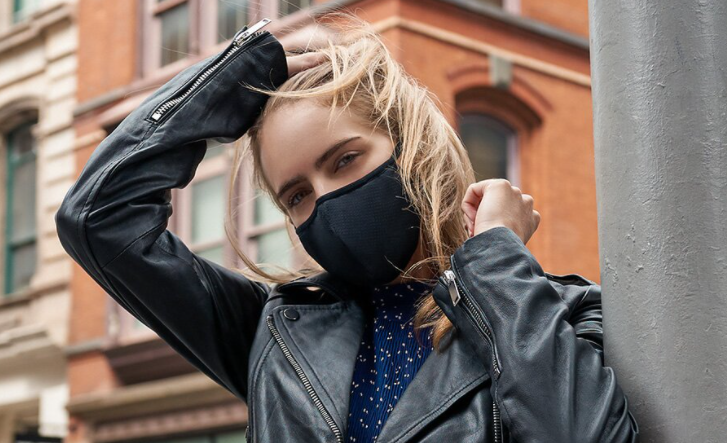 Masksup by Cremoly is an exceptional alternative to Vogmask and Cambridge Masks. Masksup is designed to filter out Particulate Matter PM2.5 particles which makes it a perfect pick to protect yourself from pollen, dust particles, mold, shavings, and other such allergens.
The mask is washable and can be used about 60 times, thus making it eco-friendly as well as affordable as compared to disposable masks. On top of its excellent filtration quality, it is manufactured using light, soft and breathable material.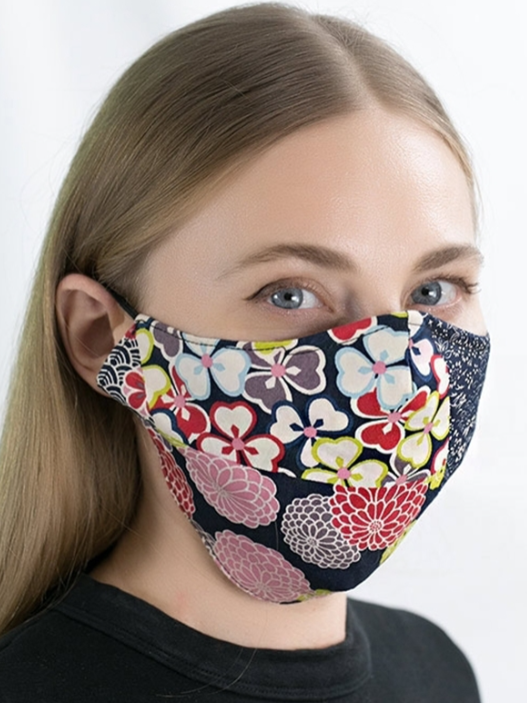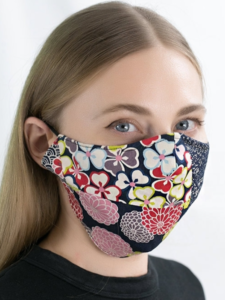 Triple-layer mask by Eastern Serenity truly lives up to its name and offers you soothing comfort along with protection from dust and germs. This mask combines the aesthetic beauty of the supple and soft fabric with the additional filtering material perfectly well.
It fits flawlessly on your face, shutting access for germs and dust particles while giving space for comfortable breathing. You can insert the filter in the pocket made with two interior layers. The fabric of this anti-dust mask is washable and reusable.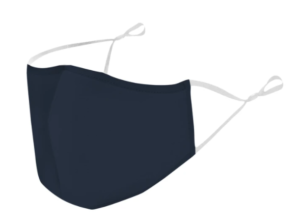 SewCal offers a wide range of high-quality masks and additional filters. The adjustable safeguard mask by SewCal is made with 100% cotton fabric. The mask is crafted to provide a pocket where you can line additional filters for extra protection from allergens.
The total per square yard weight of the mask is about 18 oz which itself is a mark of quality and durability. You can freely wash this mask in the machine and reuse it. Stretchable straps offer ease of wearability. And soft cotton fabric ensures easy breathability.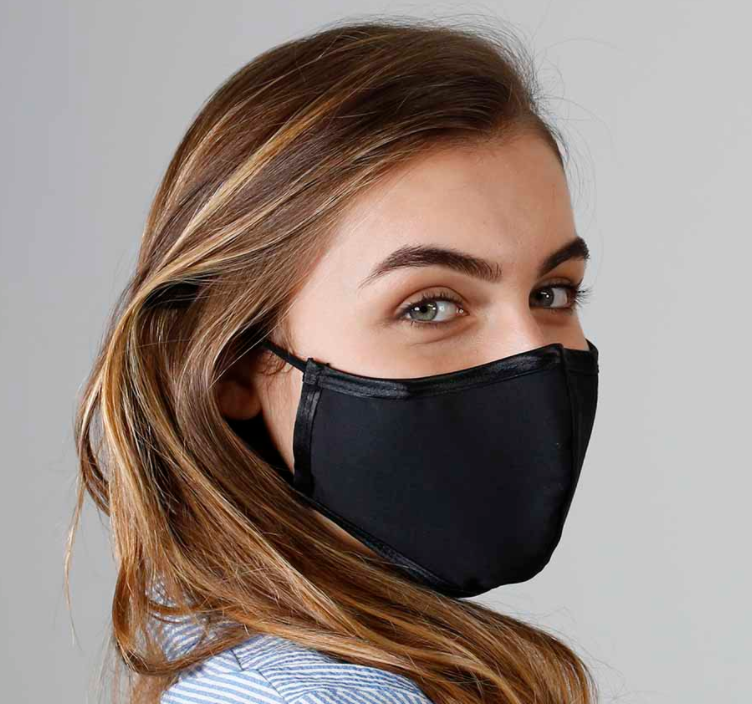 Along with launching numerous great initiatives amidst pandemic, Sonovia also has become one of the leading brands in providing premium quality facemasks. The medium SonoMask is an incredible quality adjustable and reusable mask that protects you from dust, and allergens. It is available in a range of colors to please your aesthetic sense.
The masks at Sonovia are crafted as per the directions given by the World Health Organization. According to which filtration of 3 microns is effective in keeping you safe from micro-droplets, viruses, and other microbes.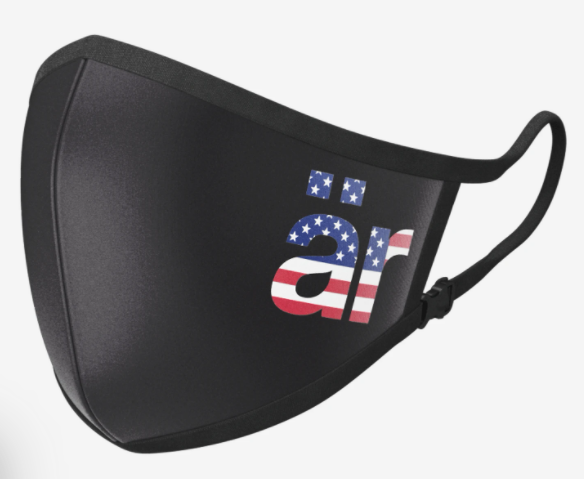 ConceptAR is a prestigious name in providing premium quality masks, replaceable filters, and gloves. They offer top-notch quality and exceptional filtration without compromising on comfort and breathability.
These masks are designed and crafted using ViralOff® treatment technology from Polygiene®. Moreover, there are three layers of nano filters embedded in these masks which are enough to guard you against all sorts of allergens.
They offer an amazing fit and the presence of an exhalation valve offers ease of breathing. You can easily travel wearing these soft and comfortable masks.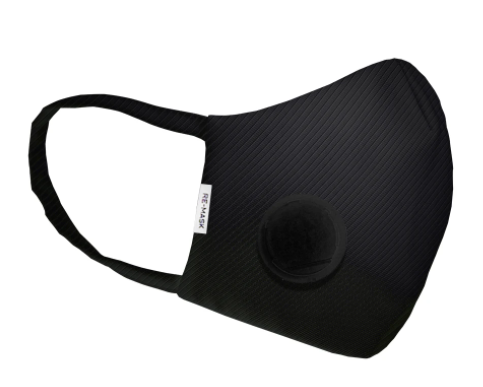 Re-Mask specializes in providing top-notch quality facemasks that not only do their job but looks great as well. The Pro platinum mask by Re-mask is an amazing alternative to those top-notch quality face masks by Vogmask and Cambridge.
Beautifully combining fashion, function, and feasibility, these masks offer 99.9% Virus Filtering Efficiency (VEF 99.9%)and are manufactured using breathable and eco-friendly textile. Moreover, these masks are crafted using Re-masks' signature Shield Technology. And you can wash these masks and easily reuse them.
A large black mask by Gill Mask is a reusable respirator rather than just a simple regular face mask. The manufacturing material and design of this large black Gill mask are exceptional. It gives you remarkable protection against allergens, dust particles, and microbes including mold spores, bacteria, and viruses.
Though it may look like a piece from sci-fi movies, its facepiece is made with biocompatible silicon material which feels soft, and comfortable on the skin. With this mask, you get the liberty to put different types of filters in its smart cartridge.
MODPPE is a one-stop-shop for getting top quality face masks, all sorts of filters, and adjustable nose bridges. If you want to look smart, sharp, and stylish; without compromising on your safety then the MOD S2 reusable silicon mask is one of the finest masks to wear.
This mask is particularly designed and manufactured considering the guidelines given by FDA. It is made using FDA approved silicon and offers 99.6% filtration from allergens. It is not just for single-use, rather you can use it multiple times.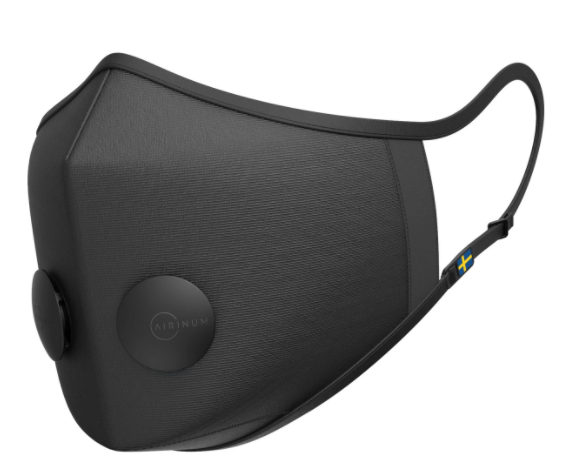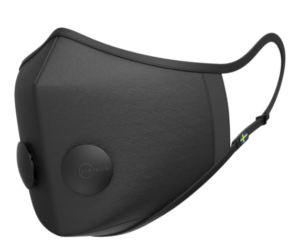 Airinum is a renowned and prestigious brand that has gained immense customer loyalty for its top-notch quality products. If you want to keep yourself protected from bacteria, germs, pollens, pollution, smog, or any other allergen, you can freely rely on the high-quality masks by Airinum.
The Urban Air mask 2.0 by Airinum perfectly owns all the qualities and characteristics associated with the brand. It is tested at the RISE R&D center in Sweden and is certified as K95. This mask can filter PM 2.5 pollution.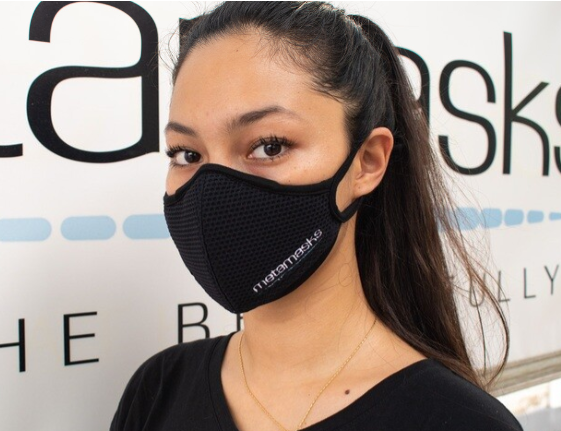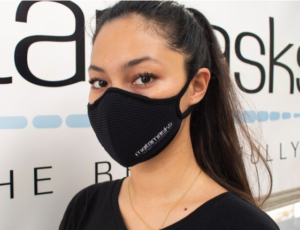 Metamasks Shop exceptionally combines aesthetic beauty with ease of breathability. The ARIA style facemask has a replaceable filter that can be placed inside the filter pocket. This mask is great for people who tend to indulge in active exercises as it is one of the most breathable ones available by Metamasks.
The outer material of the mask is poly-honeycomb and the inner lining is cotton. This mask is manufactured using a Nano-coco-carbon matrix which is a thin nanotechnology filter offering extraordinary protection from allergens.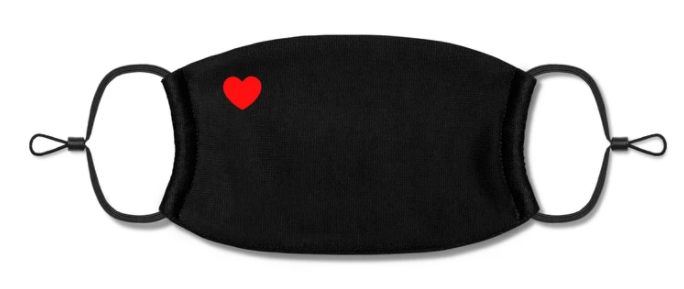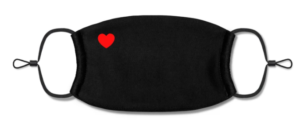 If you wish to get your hands on something subtle yet attractive, simple yet fun; then look no more as Subzero has got you covered. The creativity of this brand is amazing and surely the protective nature of all the masks is great.
Subzero's face mask with a "Corner Heart" has set a new trend. It is hand-sewn and is US-made, so definitely the quality is assured. And 95% cotton + 5% polyester material ensures its softness on the skin and effortless breathability.
The Elysian face mask by Face Masks Avenue is a great alternative for masks by Vogmask and Cambridge Mask. It combines comfort, fit, and protection against allergens perfectly well. These masks are made with 100% polypropylene PPE fabric which is soft, lightweight, and washable.
You can wash it with warm or normal water, and it is best to wash it by hand. If you are fond of active physical exercises including running, cycling, camping, climbing, or any alike activity; this mask will be a great choice for you.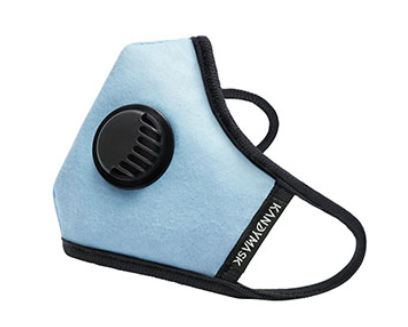 Kandy Mask N99 Mask, as the name indicates, offers you 99% protection from dust, pollen, ash, and other airborne allergens. It features an activated carbon layer and is manufactured using advanced filtration technology.
The carbon layer keeps you safe from gases, chemicals, and other strong odors; whereas a high-efficiency particle filter offers maximum protection from pollution. This mask has dual valves that ensure easy breathing and comfort. You can easily wear it in any weather, humid or dry and you will feel comfortable.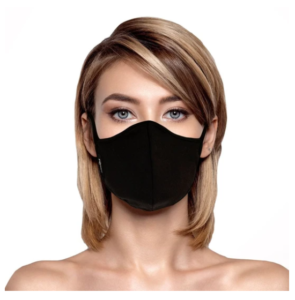 Nano-Air Mask is a great alternative to Cambridge and Vogmask collection; and surely an affordable one. You can get a pack of 10 masks, and there'll be no need to buy a new mask for a longer period. Inner and outer layers of the pure-MSK mask are made with spun-bound polypropylene material. And its ear loops are made using nylon and spuntex.
The mask is manufactured keeping glasses wearers in mind, which means comfort when wearing it around the glasses. It perfectly adheres to the bridge of the nose and also has an anti-fog vent.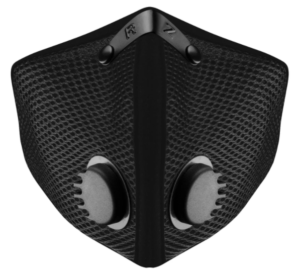 Last but not the least, M2.5 Mesh mask by RZ mask is another great option for replacing Vogmask and Cambridge mask. This mask is better than the N95 standard mask as it features F1 filters that block more than 99% particulate.
As for the material's quality, it allows comfortable breathing in both cold and dry weather. Adding more to the comfort, it features a dual elastic strap system that offers quick-release buckles. Overall. it is comfortable, secure, and surely protective against allergens.
In the event that Vogmask or Cambridge Mask is unavailable, I hope this list will serve you well.